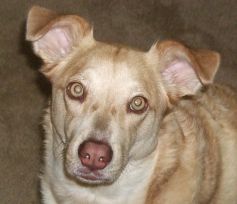 ABOUT ULTRA-ALLINCLUSIVE.COM:
Ultra-Allinclusiveresorts.com specializes in Sandals Resorts, Beaches Resorts, and All inclusive resorts. We are affiliated with the one of the largest travel agencys in the world with independent agents located throughout the United States. We are a major cruise and travel agency and our clients are worldwide. We have computer access to hundreds of group vacations and special promotional rates and prices that we pass on to our clients. We are a Sandals Resort - Beaches Resort Perfered Agency, and all of our agents are Certified Sandals Resort - Beaches Resort Specialist.

ABOUT SANDALS RESORTS:
Ultra All Inclusive Sandals Resorts are a collection of 12 of the most idyllic tropical beachfront resorts on earth located on the enchanted isles of Jamaica, Antigua, St. Lucia and The Bahamas, created exclusively for two people. This is the kind of experience you often dream about, but rarely encounter. And as the world's only<ULTRA all inclusive resorts,Sandals Resorts are perfection in paradise. Where the only season is summer yet every moment is kissed with the gentle caress of a cool ocean breeze. here multi-choice gourmet delicacies are compliments of the Sandals Resorts chef and unlimited premium brand drinks are on the house. And where you'll be pampered morning, noon and night by a racious Sandals staff who will redefine your idea of hospitality. Plus, you need never concern yourself bout tipping, reaching for a check, or reaching for anything for that matter, because everything you could possibly want is right here. So come to Sandals Resorts and discover the world's most romantic dream for two.

ABOUT SANDALS ROYAL PLANTATION RESORT
Some say the lush northern coast of Jamaica is one of the most beautiful places on Earth. Flawlessly set amidst this tropical paradise, Royal Plantation is a splendid seclusion for those who are serious about taking life easy, yet desirous of every refinement. Offering just 74 luxurious suites, all with stunning ocean views, it has the intimacy of an elegant private villa and the panache of a world-class resort of the highest caliber.


SANDALS RESORT PRICE QUOTE
---

ABOUT BEACHES RESORTS:
Beaches Resorts are for singles, couples, families, friends and especially you. Voted World's Best Family Ultra All Inclusive Resort year after year, Beaches Resorts continues in the Sandals Resorts tradition of providing the most comprehensive vacation experience ever, where you're free to enjoy the best of everything. And everything's included from fabulous gourmet meals, anytime snacks and premium brand drinks, to exciting land and water sports, luxurious accommodations, even tipping. So indulge in every imaginable whim as freely as you choose, as often as you want. Ultra All Inclusive Beaches Resorts are a collection of 4 of the most idyllic tropical beachfront resorts for everyone on earth located on the enchanted isles of Jamaica, and Turks & Caicos, created exclusively for Everyone to enjoy.
Included in theUltra All Inclusive Beaches Resorts Price: Airport Transfers, All Meals & Snacks, Accommodations, Drinks & Cocktails, Tips & Gratuities, Water Sports, Scuba Diving (small fee), Land Sports, Fitness Center, Golf (at some resorts), Nightly Entertainment, Hotel Taxes, and Even the Beaches Resorts Weddings are free!!!
>

CLICK HERE TO REQUEST A

BEACHES RESORT PRICE QUOTE
---
ABOUT GRAND PINEAPPLE BEACH RESORT:
The simple, unadorned pleasures of the islands await you at Grand Pineapple Beach Negril and Grand Pineapple Beach Antigua. Silky white sand stretches, gently caressed by translucent turquoise waves. Palm trees dancing in warm sea breezes. Colorful accommodations nestled amidst lush flowering gardens. Abundantly delicious food served up beneath the deep blue tropical sky.Truly these two all-inclusive resorts in Jamaica and Antigua are among the most value-laden getaways in the entire Caribbean.
CLICK BELOW TO REQUEST A GRAND
PINEAPPLE BEACH RESORT PRICE
QUOTE.

---
BEACHES RESORTS
GRAND PINEAPPLE BEACH RESORTS