Welcome to ULTRA-ALLINCLUSIVERESORTS.COM
ABOUT ULTRA-ALLINCLUSIVE.COM:


Ultra-Allinclusiveresorts.com specializes in Sandals Resorts, Beaches Resorts, and All inclusive resorts. We are affiliated with the one of the largest travel agencys in the world with independent agents located throughout the United States. We are a major cruise and travel agency and our clients are world wide. We have computer access to hundreds of group vacations and special promotional rates and prices that we pass on to our clients. We are a Sandals Resort - Beaches Resort Perfered Agency, and all of our agents are Certified Sandals Resort - Beaches Resort Specialist.
---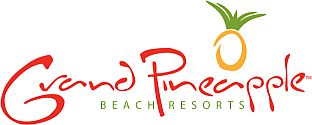 ---
ABOUT GRAND PINEAPPLE BEACH ANTIGUA:

The Silky white sand, so pure it casts a pinkish hue, stretching in a secluded horseshoe-shaped crescent for 1,600 feet, enclosing the scintillating turquoise waters of Long Bay on Antigua's northeast coast—it would be hard to picture a more perfect setting. Get away from reality altogether, as you explore all the enticements of paradise displayed so abundantly in this luscious, 25-acre Caribbean hideaway. Situated amidst 25 acres of cascading greenery and wild tumbles of brightly shaded aromatic blooms—all stretched along the gently curving half moon arc of a magnificent sandy bay, gently caressed by the teal waters of the Caribbean Sea—Grand Pineapple Beach Antigua dazzles with its all-inclusive offerings and its unparalleled natural splendor. Accommodations at the resort comprise a total of 180 rooms. All rooms feature air-conditioning, cable color TV, telephone, coffee/ tea machine, private bathrooms with shower and/or tub, hair-dryer and safety deposit boxes. Some Beachfront and Waterfront rooms are wheelchair accessible. Rooms feature king or queen size bed or two double beds with balcony or patio.

Accommodations:
Tropical decor, cable TVs, and in-room safes adorn all our supremely comfortable air-conditioned rooms.
All Meals:
Savor delectable flavors and hearty buffet meals at breakfast, lunch and dinner, all overlooking the teal ocean.

Unlimited Drinks:
Your favorite ice-cold beverages, fruit-filled tropical creations and sophisticated cocktails ensure you'll never go thirsty.

Watersports:
Celebrate the sun, as you snorkel, sail, kayak and windsurf to your heart's content in the crystalline, aquamarine sea.

Entertainment:
Reggae rhythms and calypso beats—our local-flavored entertainment immerses you in the pulse of the Caribbean.
Tips & Gratuities:
With all tips and gratuities already taken care of, you can just relax and enjoy our super-warm hospitality.

---
CLICK BELOW TO REQUEST A GRAND PINEAPPLE BEACH RESORT PRICE QUOTE.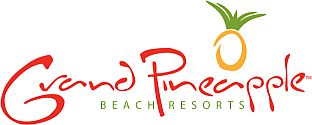 Included in the
Ultra All Inclusive Grand Pineapple Beach Resort Price
: All Meals/Snacks, Accommodations, Drinks & Cocktails, Tips & Gratuities, Water Sports, Land Sports, Hotel Taxes
---
GRAND PINEAPPLE BEACH RESORTS
---