Welcome to ULTRA-ALLINCLUSIVERESORTS.COM
ABOUT ULTRA-ALLINCLUSIVE.COM:


Ultra-Allinclusiveresorts.com specializes in Sandals Resorts, Beaches Resorts, and All inclusive resorts. We are affiliated with the one of the largest travel agencys in the world with independent agents located throughout the United States. We are a major cruise and travel agency and our clients are world wide. We have computer access to hundreds of group vacations and special promotional rates and prices that we pass on to our clients. We are a Sandals Resort - Beaches Resort Perfered Agency, and all of our agents are Certified Sandals Resort - Beaches Resort Specialist.
---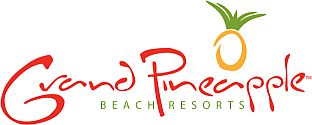 ---
ABOUT GRAND PINEAPPLE BEACH NEGRIL:

Nestled amidst lush greenery, swaying palm trees and manicured lawns, featuring whimsical, vividly hued architecture and a prime spot on one of the world's most beloved beaches, every inch of Grand Pineapple Beach Negril invites you to submerge yourself completely in the heart and soul of the tropics. Dig your toes into sugary white sands. Stroll aimlessly through luscious, scent-laden foliage. Lose all track of time in this intimate getaway, as you swim endlessly in sparkling turquoise waters. Experience the very essence of the islands at Grand Pineapple Beach Negril.
A Magical Island Retreat
Pull up a lounge chair in the silky sand mere steps from the crystal-clear waters of the aquamarine sea. Sip a frosty fruit-infused concoction as you bask in the golden sunshine. Enter a charmed environment blooming with fragrantly exotic flowers. Claim this corner of paradise for your very own.
A Cornucopia of Choices
Dine on delicious specialties expertly prepared by our chefs. Spike, set or serve your way to volleyball victory. Sail out at sunset upon a magenta-tinged sea. Or simply close your eyes and let the balmy sea breezes wash over you, as you melt into the sound of waves lapping the shore.
Accommodations:
Tropical decor, cable TVs, and in-room safes adorn all our supremely comfortable air-conditioned rooms.
All Meals:
Savor delectable flavors and hearty buffet meals at breakfast, lunch and dinner, all overlooking the teal ocean.

Unlimited Drinks:
Your favorite ice-cold beverages, fruit-filled tropical creations and sophisticated cocktails ensure you'll never go thirsty.

Watersports:
Celebrate the sun, as you snorkel, sail, kayak and windsurf to your heart's content in the crystalline, aquamarine sea.

Entertainment:
Reggae rhythms and calypso beats—our local-flavored entertainment immerses you in the pulse of the Caribbean.
Tips & Gratuities:
With all tips and gratuities already taken care of, you can just relax and enjoy our super-warm hospitality.

---
CLICK BELOW TO REQUEST A GRAND PINEAPPLE BEACH RESORT PRICE QUOTE.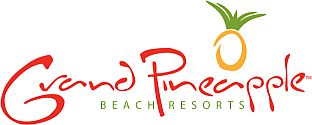 Included in the
Ultra All Inclusive Grand Pineapple Beach Resort Price
: All Meals/Snacks, Accommodations, Drinks & Cocktails, Tips & Gratuities, Water Sports, Land Sports, Hotel Taxes
---
GRAND PINEAPPLE BEACH RESORTS
---